Back to Hub
Corcentric Payments — Introduction and Solution Overview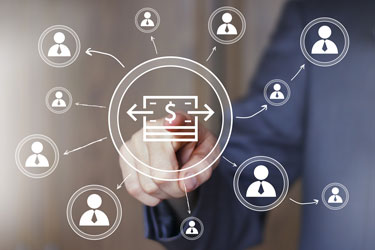 Being in the source-to-pay (S2P) space with a competitive "last mile" payment offering these days is increasingly being viewed as a must-have.
There appears to be little doubt that B2B payments functionality is playing catchup when it comes to automation, compared to other key areas in the enterprise.
Most businesses, regardless of size, will look to their relationship banker for business payable and disbursement services. And why not? The banks have the regulations, legacy infrastructure, capital, KYC and AML compliance, and the correspondent network to handle payments. That's what they do besides take deposits and make loans. But many financial institutions lack a proven, committed ability to integrate with ERP and S2P platforms, have limited supplier enablement capabilities, lack real-time dashboard reporting and cloud technology, and are poor at onboarding.
This is where source-to-pay vendors, with the right partner or set of partners, can put a competitive solution together that can compete on banks' ability to offer higher rebates, lower transaction pricing and relationship.
No one said displacing the status quo would be easy.
Banks, given their credit relationships with clients, do offer a tough competitor, but the need to bring more efficiency and automation into B2B payments is becoming increasingly clear.
Today, we'll look at how Corcentric has added payments to its toolkit to help S2P customers that are looking for a payment solution that extends their AP automation capabilities. From a procurement and AP lens, Spend Matters has covered Corcentric and its recent acquisitions of Determine (see analysis here) and Netsend as well (see post here).
This Spend Matters PRO post will look at Corcentric Payments' solution, how it works and the technology it uses.
Related Articles
AP/I2P

CLM

EPRO

SOURCING

ANALYTICS

SXM

07/31/2023

06/07/2021

07/27/2018

05/22/2020

08/09/2021
FEATURED COMPANY
FEATURED COMPANY
Related Articles
AP/I2P

CLM

EPRO

SOURCING

ANALYTICS

SXM

07/31/2023

06/07/2021

07/27/2018

05/22/2020

08/09/2021