Back to Hub
Release note, SolutionMap Spring 2021: Accounts Payable (AP) Automation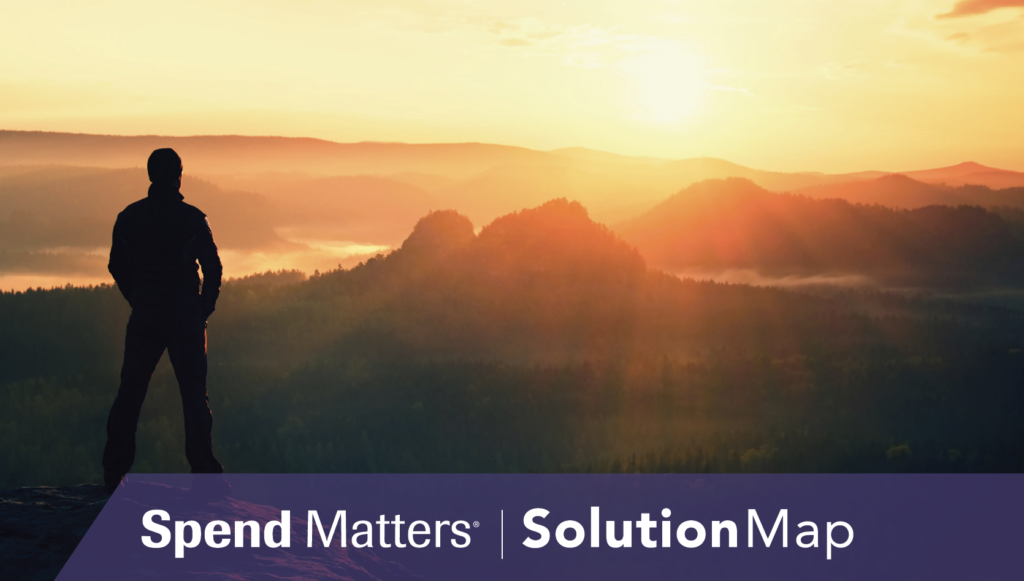 This Spend Matters SolutionMap Insider release note provides insight into the SolutionMap release for the AP Automation category. The note reviews the process that we follow and highlights what has changed since the last SolutionMap release.
AP automation is a major portion of the Invoice-to-Pay (I2P) technology market and will be harmonized with our broader I2P SolutionMap category in the Fall 2021 SolutionMap. This cycle is the last time that it will be considered a standalone map.
The Spring 2021 SolutionMap resulted from a "condensed" update cycle containing only customer score updates, spurred by new or expiring references. Analyst scores were carried forward from the previous Fall 2020 rankings. This condensed cycle allowed time for our analysts to simplify and streamline a new RFI for the next cycle, Fall 2021 SolutionMap. The addition of new vendors and existing vendors' expansion into new categories were also pushed to Fall 2021 to coincide with the rollout of the revamped RFI.
Fourteen vendors are ranked in the category for this release.
The set of AP Automation customer references had 62 new individual customer references for this release.
All readers can get a first look at the free Spring 2021 SolutionMap rankings here.
SolutionMap Insider members: Learn more about each vendor in the Spring 2021 Provider Scoring Summary reports right here.