Back to Hub
Release note, SolutionMap Spring 2021: Contingent Workforce & Services (CW/S) Enterprise Technology Solutions — Temp Staffing, Contract Services/Statement of Work (SOW), Direct Sourcing of Workforce/Services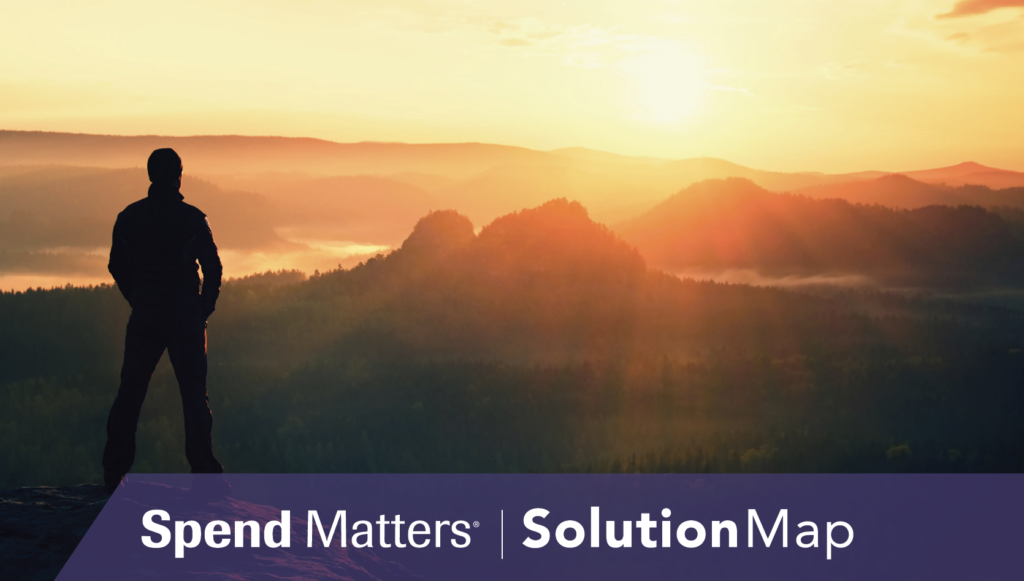 The SolutionMap Spring 2021 release marks the ninth research cycle for Spend Matters' Contingent Workforce & Services (CW/S) "enterprise technology" SolutionMap, the sourcing and management of three underlying spend categories: Temp Staffing, Contract Services/Statement of Work and Direct Sourcing of Workforce/Services (formerly Independent Contract Workers, or ICW).
This release note is part of our SolutionMap Insider subscription content.
The Spring 2021 SolutionMap resulted from a "condensed" update cycle containing only customer score updates, spurred by new or expiring references. Analyst scores were carried forward from the previous Fall 2020 rankings. This condensed cycle allowed time for our analysts to simplify and streamline a new RFI for the next cycle, Fall 2021 SolutionMap. The addition of new vendors and existing vendors' expansion into new categories were also pushed to Fall 2021 to coincide with the rollout of the revamped RFI.
The Contingent Workforce & Services (CW/S) SolutionMap categories have 129 active customer survey references.
Full List of Providers in Contingent Workforce & Services (CW/S)
The full list of providers includes:
Beeline
Coupa
Elevated Resources
Field Nation
Shiftgig
Shortlist
SirionLabs
TalentNet
Talmix
Talon
Upwork Enterprise
VectorVMS
VNDLY
Workforce Logiq
WorkMarket (ADP)
Get a first look at the Spring 2021 SolutionMap comparative quadrant graphics here.
SolutionMap Insider members: Access the latest Provider Scoring Summary reports right here.