Back to Hub
SAP Ariba vs Coupa: Invoice-to-Pay head-to-head technology evaluation and comparison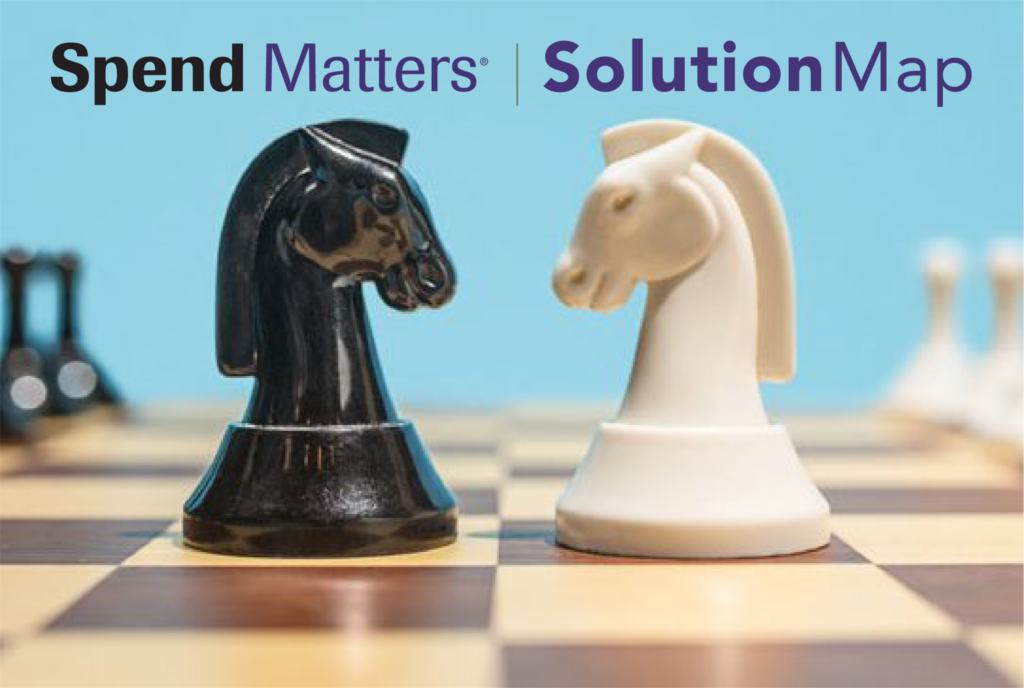 Global invoice-to-pay (I2P) solution providers include SAP Ariba and Coupa — our two contenders for today's head-to-head analysis. We know these solutions' capabilities from doing demos and evaluating their functionality and customer feedback for our Spend Matters' SolutionMap vendor rankings.
Overall, the I2P solutions category is a market that has many specific government compliance requirements at the country level, and even at the state and local levels when handling issues like taxes. While compliance is a key feature, there are other capabilities that we analyze like: invoicing (capturing / digitization, validations & approvals, supplier onboarding & invoice collaboration), payments (payment processing, p-cards), financing (dynamic discounting / SCF), platform (integration, configurability, globalization), supplier network (or portal), and services (implementation).
In this Spend Matters PRO post we'll give readers insights from our detailed I2P SolutionMap analysis of SAP Ariba and Coupa, and we'll comment on each one's relative strengths in a head-to-head comparison.
For readers who are not subscribers to our PRO analyst content or SolutionMap Insider data, here's a preview:
The main functional categories of I2P are invoicing, payment and financing. We also evaluate other areas, like analytics, configurability, supplier portal, technology, and services.
If we focus on the three main categories, Coupa came out above SAP Ariba in payments and financing, and SAP Ariba came out above Coupa in invoicing.
Join us in this unfiltered SolutionMap analysis from our Spring 2021 data update.
Not yet a PRO or SolutionMap Insider member? Click for more info.
Spend Matters' head-to-head columns share the insights of each fall and spring SolutionMap update. Subscribers to our PRO analyst content and SolutionMap Insider content can read the head-to-head columns, which provide comparative cuts of SolutionMap benchmark data for two solutions. For each column, we provide comparisons against the benchmarks, comparative scoring of vendors across dozens of functional requirements, and our analysts' take on how each solution holds up in the competitive ring.
Series
SolutionMap: Head-to-Head Comparison
Related Articles
05/09/2019

07/11/2019

03/02/2021

AP/I2P

CLM

EPRO

SOURCING

ANALYTICS

SXM

07/31/2023

04/30/2020
Related Articles
05/09/2019

07/11/2019

03/02/2021

AP/I2P

CLM

EPRO

SOURCING

ANALYTICS

SXM

07/31/2023

04/30/2020