Back to Hub
ESG vendor profiles of Kodiak Rating, State of Flux, Tealbook, Avetta, EcoVadis, SupplHi: How supplier management solutions (SXM) address sustainability efforts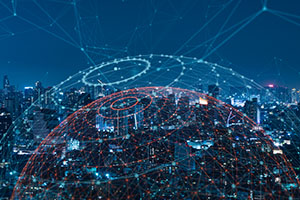 This Spend Matters PRO post is part of our series on ESG technology and efforts to measure companies' increasing focus on sustainability efforts in all of their business processes. We recently focused on S2P suite providers, and today we'll focus on the supplier management specialists Kodiak Rating, State of Flux, Tealbook, Avetta, EcoVadis and SupplHi.
Supplier management, or "SXM," relates to specialized software for many supplier-facing activities. The "X" in "SXM" refers to its submarkets, which include supplier discovery management, supplier information management, supplier performance management, supplier relationship management, supplier quality management and supplier risk management.
Customers seek out standalone supplier management solutions either because the expertise/functionality they desire is missing from an S2P suite or because they take a "best of breed" approach to extending their ERP ecosystem. In addition, supplier management solutions tend to appeal to customers that are improving or are already at a moderately high level of maturity for this competency. SXM solutions enable organizations to go beyond the basics of payables information collection to managing specialized data (including ESG criteria) and proactively developing supplier capability.
Because they tend to specialize in specific sub-areas or problems (e.g., diversity program improvement), SXM providers tend to address a set of ESG areas well, but have thin coverage for others beyond their core focus. Customers generally do not approach SXM providers as "one stop shop" fixes for addressing sustainability, but instead expect them to deliver ROI on key problems like risk identification or prevention, with sustainability as a secondary "nice to have." SXM solutions are overall less generalized in their ESG approach than S2P suites, but they should not be viewed as comprehensive or leaders in addressing ESG requirements.
Rather, these players tend to focus on one or several areas, and where they have gaps in expertise, they often integrate with specialists in ESG areas or risk management to provide needed data (EcoVadis is the exception to this, as it is both a data generator and an emerging specialist for supplier relationship management).
Series
ESG (Environmental, Social and Governance)