Back to Hub
AvidXchange IPO analysis: A look behind the curtain (S-1 review, vendor summary, SWOT and outlook)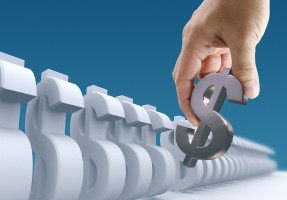 This AvidXchange IPO analysis will look at the AP automation/payment vendor's recently filed S-1 document, which discloses a raft of information and signals the firm's intent to become a publicly traded company via an initial public offering. While we could make a joke that IPOs are so old fashioned, for those firms that have the option of an IPO vs. a SPAC, an IPO is still often the preferred route. And if you can get Goldman Sachs and JP Morgan as joint book runners (i.e., lead bankers), like AvidXchange, what is not to like about an IPO deal?
For those that have been around corporate finance in the B2B tech industry for some time, getting Goldman and JP Morgan together is a giant feather in the cap. And getting such a list of additional bankers (in addition to the two giants) to support the transaction is also quite an accomplishment, given so many are making gobs of money on highly lucrative M&A activities at the moment and have serious capacity constraints.
But why is there so much interest in AvidXchange?
This Spend Matters PRO piece provides an overview of some of the salient points from the S-1 document along with our interpretation of the numbers and statements.
But it starts by providing background on AvidXchange, including a high level summary of the strengths and weaknesses of the provider relative to the competition based on our AP Automation SolutionMap benchmark — both at the true SME end of the AP automation and B2B payments market (e.g., Bill.com, MineralTree, etc.) and the higher-end in the core middle and upper-middle market (e.g., Medius, Tipalti, etc.), a market that is not as much of a focus for the provider. We also include an updated SWOT analysis.
If you're new to AvidXchange, you may also wish to start here for all the details about where this AP and payments amalgam fits into the broader finance and procurement technology market:
Related Articles
08/18/2020

09/17/2019

01/13/2021

05/22/2020

06/19/2019
Related Articles
08/18/2020

09/17/2019

01/13/2021

05/22/2020

06/19/2019