Back to Hub
Brooklyn Vendor Assurance: Vendor Analysis — Overview of supplier management solution, roadmap, customer feedback, competitors, tech selection tips, analyst summary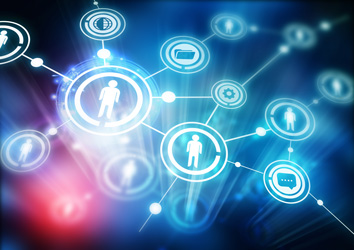 This Spend Matters PRO Vendor Analysis provides an overview of Brooklyn Vendor Assurance (BVA) and its supplier management solution, which has strengths in contract management. BVA's roadmap plan is to become the standard supply chain resilience/compliance solution for vendor managers.
As a solution for supplier management (SXM) that also offers considerable contract management depth, London-based BVA seeks to address several common problems for its customers. For example, it wants to resolve the frustration surrounding the common need for providing evidence of strong supplier governance to auditors (whether internal or external).
Like many other technology providers, BVA is focused on centralization. It aims to allow vendor managers to access contracts, analytics and supplier data all in one platform.
From a contractual standpoint, BVA wants to help clients stay ahead of contract end dates and obligations while fully understanding what the contracts entail (e.g., to what degree is a client's supplier management policy even reflected in a given contract?).
Its risk management capabilities leverage its analytics — because BVA also wants to collect supplier performance data, automatically build scorecards, analyze survey data and measure ROI of new projects so the user does not have to manually hunt for and interpret data.
Finally, BVA wants to help clients with sustainability, which is also included in its risk management offering.
BVA describes itself as a contract-based vendor management tool for compliance enforcement policy-driven vendor ops. In the long run, it hopes to continue its centralization process and act as a hub for vendor managers tackling all types of third-party management processes. For most standalone vendors, depth in areas outside of the vendor's core focus is typically weak. BVA, however, offers impressive CLM and risk management components to complement its core SXM focus, and while it still has plenty of room for improvements, its visions of serving as a centralized vendor manager platform are understandable.
This Vendor Analysis also explores the concept behind BVA; the platform, application and supporting services that BVA delivers; a verified customer reference analysis; a list of BVA's competitors; tech selection tips; and key analyst takeaways.
Here's why BVA matters:
To the market — BVA offers supplier management, contract management, risk management, performance management, relationship management, compliance management, innovation management and sustainability/ESG management modules.
To customers — BVA customers work in financial, automotive, public sector and many more industries. They work primarily in the UK and Northern Europe, but BVA plans to expand to the US in 2022. The customers enjoy BVA's user interface, breadth of modules and strategic alignment with their own long-term growth goals.
To potential buyers — BVA offers two dimensions of scale: one per module, another per vendor bloc. Customers can add unlimited users and are given up to 5 TB of data storage.