Back to Hub
Accenture buys Xoomworks — beefing up procurement services like integration, digital transformation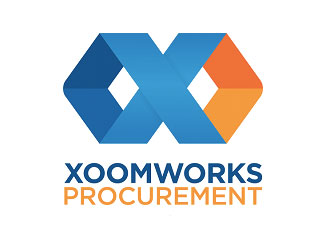 The global consulting firm Accenture announced today that it has acquired Xoomworks, a procurement consultancy and technology firm based in London. Terms of the deal were not disclosed.
Xoomworks began in 2000 and has developed as two businesses: Xoomworks Procurement and Xoomworks Technology. The procurement services side of the business focuses on integration work and digital transformation of source-to-pay areas (S2P), and it partners with some of the largest suite providers in the procurement technology space.
Accenture and Xoomworks appeared in Spend Matters' recent series on procurement services firms (see links below), and read our PRO analyst insights about this deal: Accenture buys Xoomworks: What did it acquire and why?
Spend Matters' Chief Research Officer Pierre Mitchell is co-authoring our series and said this acquisition was a "smart move" that gives Accenture more reach.
"Xoomworks has done S2P rollouts across 110 countries with Coupa, SAP and Jaggaer (and Kofax on the AP side)," Mitchell said. "And they've got really strong diagnostics/benchmarking, target operating models, implementation accelerators and integration tools."
He said the procurement consulting market is even larger than the procurement technology market. Spend Matters has done a detailed market sizing and more details about the 34 services firms that we're profiling will come out in the "Procurement Services Market Landscape Report and Directory" series.
"We expect more M&A activity in this sector to continue … especially in the next 12 months," Mitchell said. "We're now the only firm covering the end-to-end 'procurement as a service' market as part of ongoing coverage, and it's exciting, but also a challenge!"
Xoomworks Group CEO and co-Founder Malcolm Clark reflected on starting the company 21 years ago and looked ahead, saying. "I'm immensely proud of our people, our achievements and our collaborative values-led approach."
"The world has changed radically in the last two decades," Clark said in a press release. "By combining our experience, capabilities and expertise and with a shared vision of the future, we know we can have an even bigger impact as part of Accenture."
The release said Xoomwork's expertise will add to Accenture's Closed Loop Spend Management capabilities, which help clients with end-to-end transformations that give visibility across direct and indirect cost categories and drive new ways of working to generate sustainable cost savings and top-line value.
"Now more than ever, companies need to take a more proactive approach to managing third-party spend that positions them for enduring growth and prepares them for what's next," said Pierre-François Kaltenbach, Senior Managing Director within Accenture's Supply Chain & Operations group. "We're delighted to welcome Xoomworks to our team and join our mission to help clients transform their procurement capabilities to accelerate innovation and drive breakthrough value, while answering the call for more responsible business."
Spend Matters' series on procurement services will grow to include vendor profiles in six categories — S2P, MSPs, global consulting, strategic consultants, regional consulting and BPOs. We have begun with the four posts below, but the series will expand substantially. For details on the series, write to us.
FEATURED COMPANY
FEATURED COMPANY