Back to Hub
Procurement services study series (Part 3) — Source-to-Pay technology consultancies: S2P market details, 7 provider profiles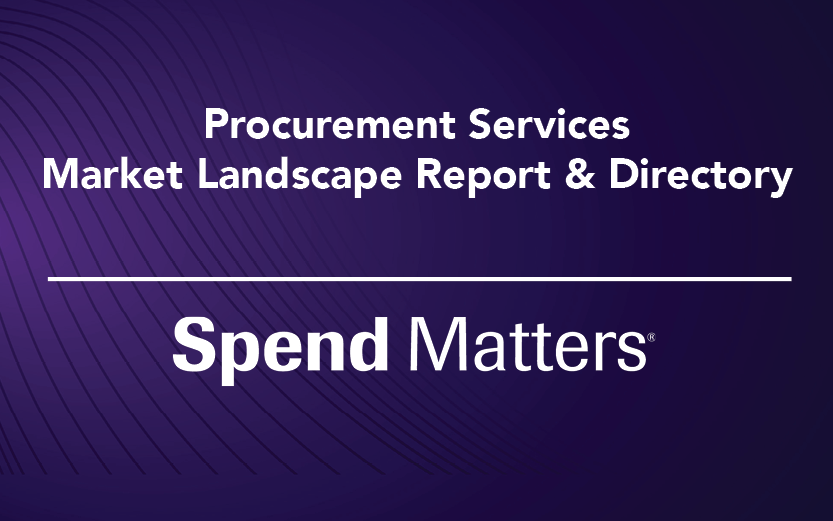 This installment of the Spend Matters PRO research series "Procurement Services Market Landscape Report and Directory" begins our detailed look at each of the six procurement services market segments that we've outlined previously:
Source-to-Pay Implementation (consulting, systems integration, optimization)
Managed Service Providers (MSPs)
Regional Consultancies
Strategy Consultancies
Global Consultancies (including the "Big 5")
BPO Providers
Our group coverage begins today with the seven Source-to-Pay (S2P) technology vendors that focus predominantly on S2P implementation, but these providers also handle broader consulting and a small portion of managed services. Xoomworks is on our S2P list, and to show how vital and vibrant the services market is, Xoomworks was acquired by Accenture this week.
Part 1 of the series gives an overview of the survey findings and lists the 34 providers we'll be profiling. See our services provider directory to learn more about the firms. For today's seven S2P services providers, and in subsequent market segment mini reports, PRO subscribers can go to the directory to access a detailed PDF profile of each firm that lists company intelligence information — like employee count, services mix, regions covered, competitors and more strategic insights.
Part 2 details how CPOs can use this information, and it gives more information on the six market segments and the vendors in those segments.
Part 4 detailed the six regional consultancies and added the PDF profiles to the directory.
In Part 5, our coverage turned to the "Wild West" segment covering various forms of a Managed Service Provider (MSP) model.
Part 6 examines four strategy consultancies that offer procurement services to add value.
Part 7 focuses on six global consultancies as well as that group's promise and pitfalls.
Part 8 looks at the big names in the BPO providers group.
Part 9 is the series wrap-up post, which gives stakeholders and CPOs more guidance on the services market and how to use the six types of providers.
Now for Part 3, let's dive into the S2P market and its group of providers.
Topics
Procurement Services Market