Back to Hub
Public Spend Forum: Leading the fight with disinfection and GovMarket Growth MasterMind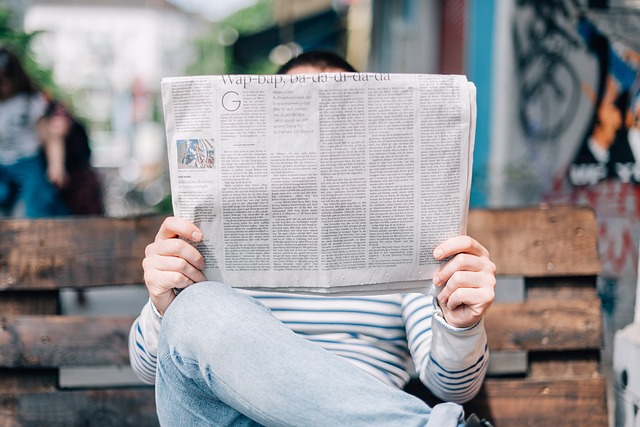 Public Spend Forum (PSF) is a public sector procurement global community and market intelligence platform dedicated to improving public buying everywhere. GovShop is its free-to-use global government market research tool for finding and connecting with suppliers. Read more from PSF and GovShop founder Raj Sharma here: Working towards a more open and accessible public sector marketplace – for suppliers and buyers.
And take a look at this LinkedIn post from Raj to get a feel for why he cares so much about Open Government Markets.
This week's latest from PSF:
GovMarket Growth MasterMind: Building Leads, the Right Opportunities & Standing Out
On October 27, PSF CEO and GovShop founder Raj Sharma will be hosting a MasterMind session for GovShop subscription holders to talk about high-growth strategies that help business professionals create a robust pipeline, reduce time to revenue and help build scale.
Raj Sharma will be joined by experts from PSF's global network and entrepreneurs who are working to drive growth in their businesses. As part of "Growth MasterMind" they will:
Discuss one growth framework or strategy with specific examples, presented by Raj and other experts, based on proven growth principles
Have a group discussion on how the strategy can be applied to your business
Have an open Q&A with the team
Register here for October 27, 2021 1pm ‒ 2pm EDT
Cutting Edge Tech: Leading the fight with disinfection
Effective in FDA-compliant lab testing, Continuous Infections Microbial Reduction (CIMR) is a leader in disinfection. In a world newly aware of the dangers of quickly-spreading viruses, an abundance of technology solutions across the globe are attempting to alleviate these concerns. Many of these efforts, however, are proving to be expensive and largely insufficient. Understanding the flaws of existing solutions has helped the Esparaza Pest Control company create its CIMR Multi-Layered Air/Surface Defense Technology, which is able to disinfect viruses, bacteria, mold, and fungi both in the air and on surfaces. Read more here.
Esparaza is just one of the innovative companies you can find on the supplier and buyer portal for governement agencies, GovShop.
And in other news … 
UK gov awards contract worth up to £875m for printer hardware and multi-function devices — no signs of a paperless office
Australia's AUKUS submarine deal strikes blow to arms contractors
Living wage must be paid in firms hoping to win Scottish Government contracts
Turkey set to receive 3.1 billion euro loans to help Paris climate goals
For Plastic Free Croatian Islands: Sali restricts single-use plastics
Logistics industry reacts with anger to government plans to ease the HGV driver shortage with changes to cabotage rules
Civil society organisations back major changes ahead of key climate summit
UK Government publishes National Artificial Intelligence Strategy
Ireland: 2021 Green Public Procurement — Guidance for the public sector
"Welsh Government must support businesses by enforcing Social Value in public procurement contracts"
UK government intervenes in US bid for defence group Meggitt
Manufacturing industry faces heightened cyber-security risks as it continues to digitise and adopt automation
Horizon Europe: Swiss government allocates funding ($434m) this year for scientists wishing to participate in Europe's flagship research project
Time to demand sustainability within EU public finances
New European Commission will help SMEs to green Europe
Emerging Tech and Innovation Showcase
The ongoing GovShop Tech Pitch Showcase features 4 powerhouse entrepreneurs speed pitching their innovative tech products to government agencies in just 5 minutes.
Any Government official interested in lowering barriers to entry for emerging suppliers and who want to hear about innovative solutions for their department's projects, will benefit from this short, sharp session. Equally, any company/supplier/vendor that wants to learn from peers about what makes a killer GovMarket tech pitch, will find this is 25 minutes very well spent.
The Tech Pitch Showcase is a no-cost platform for emerging and diverse companies to help them stand out in the GovMarket. Learn more and apply to present a pitch, here.
Teh next showcase will feature:
Ryan Cousins, CEO krtkl inc.; Kevin Hubert, Business Development Manager GS Engineering; Michael Weaver, Product Innovation Director ProPricer Government Edition (GE); Niko Dubovský, US Partnerships Simplicity.
Interesting and useful material:
The GovShop Small Business Resource Center (SBRC) — is a one-stop-shop containing anything a small business would need to know to navigate public procurement in the United States, and beyond.
The 7 Principles for GovMarket Growth can be downloaded for free.
Meet Jack for a free GovShop demo
If you'd like to meet Jack from the GovShop customer success team, you can book a free consultation and demo to learn how to optimize your profile and get the most out of GovShop, the free government buyer/supplier matching and shortlisting database. From claiming your supplier profile and optimizing your keywords, to standing out in a crowded market and building your sales pipeline, email Jack to help.
Contact Public Spend Forum
Contact support@publicspendforum.net if you'd like to understand more about public procurement, the effect of the pandemic, where to find suppliers for a specific category, or any other burning issue you have.
PSF would also love to hear from you if you have a success story within your organization you'd like to share. If you'd like to share your opinions or insight on a public-procurement-relevant issue please see the Guest Author Guidelines here.