Back to Hub
Procurement services study series (Part 6) — Strategy Consultancies' market details and 4 provider profiles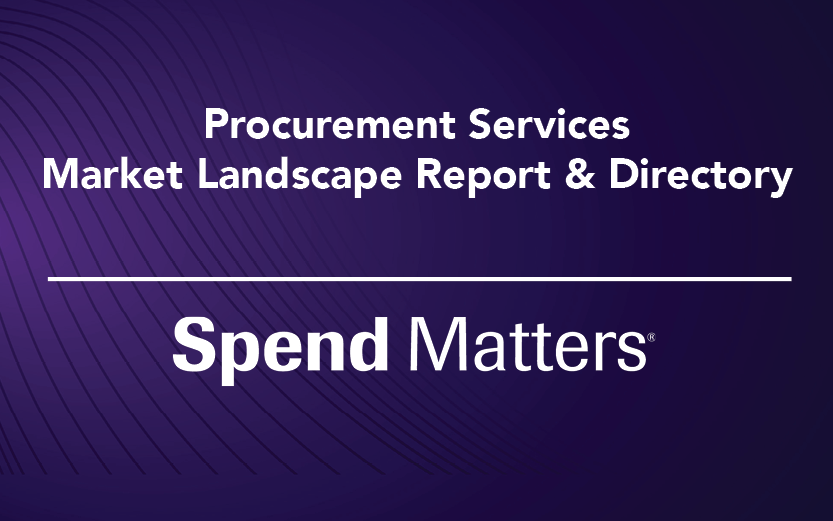 This installment of the Spend Matters PRO research series "Procurement Services Market Landscape Report and Directory" continues our analysis of six procurement services market groups that we've outlined:
Source-to-Pay Implementation Providers
Regional Consultancies
Managed Service Providers (MSPs)
Strategy Consultancies
Global Consultancies (including the "Big 4")
BPO Providers
Part 1 highlighted the study findings and 34 providers that we're initially profiling (see our services vendor directory to learn more about the providers and see the PDF profiles). Part 2 detailed how procurement professionals can use this information, and it gives more information on the six market segments shown above and the providers in those segments. Part 3, Part 4 and Part 5 dove into the first three segments: S2P consultancies, regional consultancies and managed service providers (MSPs). Part 7 focuses on six global consultancies as well as that group's promise and pitfalls. Part 8 looks at the big names in the BPO providers group. Part 9 is the series wrap-up post, which gives stakeholders and CPOs more guidance on the services market and how to use the six types of providers
In this Part 6 installment, we will focus on strategy consultancies that offer procurement services. There is a reason why we focus on the rarefied air of the top-tier strategy firms such as McKinsey, BCG and Bain (and Alix Partners to a lesser extent) rather than any large global consultancy that has a strategy practice as well as a procurement practice. These firms are unencumbered by formal vendor partnerships, and they also have CEO-level influence, so they, more than anyone, should be able to grow a strategically oriented procurement services business.
However, this is not always the case, and these firms (and others) are actually a bit of a canary in a coal mine for procurement organizations themselves to learn from regarding investment, digital, knowledge management, ecosystems and, of course, strategy!
There is a lot to learn from here, both for practitioners and also for other procurement consultancies, so let's dig in.
Topics
Procurement Services Market