Back to Hub
Procurement services study series (Part 7) — Global Consultancies' market details and 6 provider profiles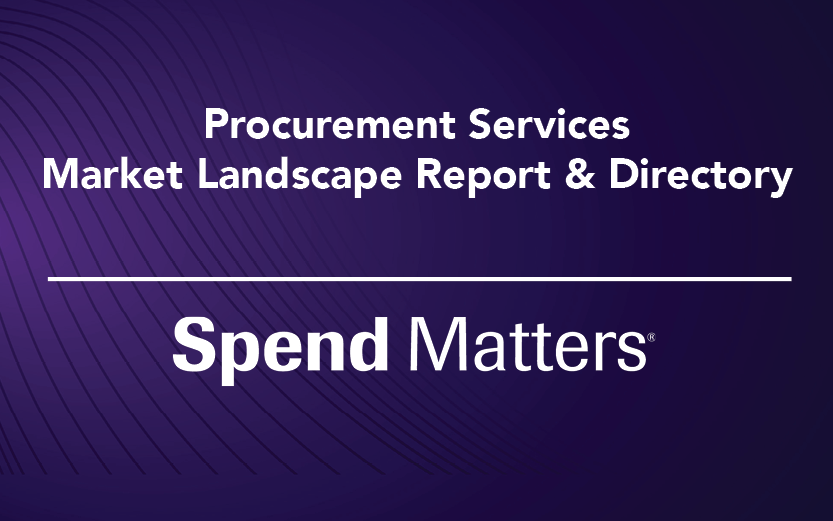 This installment of the Spend Matters PRO research series "Procurement Services Market Landscape Report and Directory" will focus on global consulting firms, which is one of the six procurement services market groups that we've identified and are analyzing:
Source-to-Pay Implementation Providers
Regional Consultancies
Managed Service Providers (MSPs)
Strategy Consultancies
Global Consultancies (including the "Big 4")
BPO Providers
Part 1 highlighted the study findings and 34 providers that we're initially profiling (see our services provider directory to learn more about the firms and see their PDF profiles). Part 2 detailed how procurement professionals can understand the market and the six market segments shown above and the providers in those segments. Parts 3-6 dove into the first four segments: S2P consultancies, regional consultancies, managed service providers (MSPs) and strategy consultancies. Part 8 looks at the big names in the BPO providers group. Part 9 is the series wrap-up post, which gives stakeholders and CPOs more guidance on the services market and how to use the six types of providers.
In this Part 7 installment, we will focus on the large global consultancies that make up the top end of the market. It includes the "Big 4" and a few other more regional-centric players that have some unique strategies and differentiators. The global consultancies are the one-stop shops for large buyers who want partners that can scale up geographically and scale down digitally and by industry.
While these providers may seem to "check all the boxes" in terms of capabilities, buyers need to be smart in how they engage these providers and ask the right questions to assess whether they'll be a good fit. Read on to learn about the promise and pitfalls associated with global consultancies.
Topics
Procurement Services Market