Back to Hub
Jaggaer vs SAP Ariba: e-procurement head-to-head technology evaluation and comparison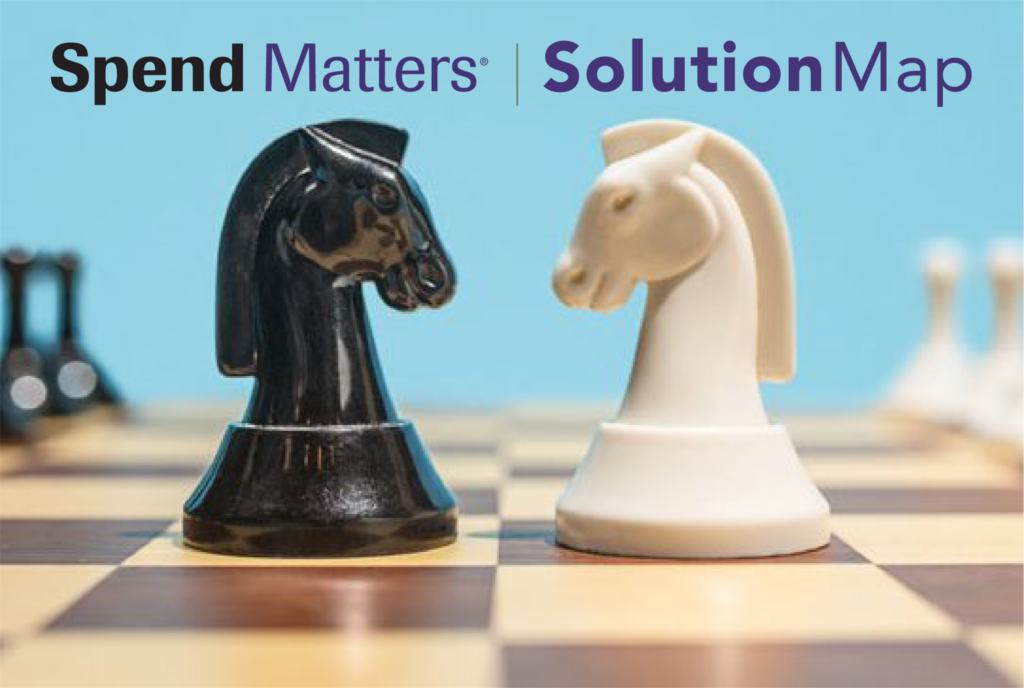 Jaggaer and SAP Ariba are our new contenders for our head-to-head analysis of e-procurement, both companies have their origins since the beginning of e-procurement as an alternative or support solution to ERPs. Times have changed and so have Jaggaer and SAP Ariba. Their solutions have evolved significantly and today they have two of the most competitive e-procurement solutions on the market, especially in MM and LE.
Here's a preview for those readers who are not subscribed to our PRO analyst content:
On all 10 e-pro functions, SAP Ariba and Jaggaer exceed the functional benchmark, competing neck-and-neck in five of them. SAP Ariba delivers consistently higher scores — but Jagger counters with several areas of clear differentiation of its own as well as overall better customer feedback scores.
Join us in this unfiltered analysis from our SolutionMap data.
Spend Matters' head-to-head columns share the insights of each fall and spring SolutionMap update. Subscribers to our PRO analyst content and SolutionMap Insider content can read the head-to-head columns, which provide comparative cuts of SolutionMap benchmark data for two solutions. For each column, we provide comparisons against the benchmarks, comparative scoring of vendors across dozens of functional requirements, and our analysts' take on how each solution holds up in the competitive ring. 
Series
SolutionMap: Head-to-Head Comparison
Related Articles
07/09/2018

07/28/2022

12/16/2021

06/27/2018

08/23/2017
Related Articles
07/09/2018

07/28/2022

12/16/2021

06/27/2018

08/23/2017