Back to Hub
The top capabilities of E-Procurement solutions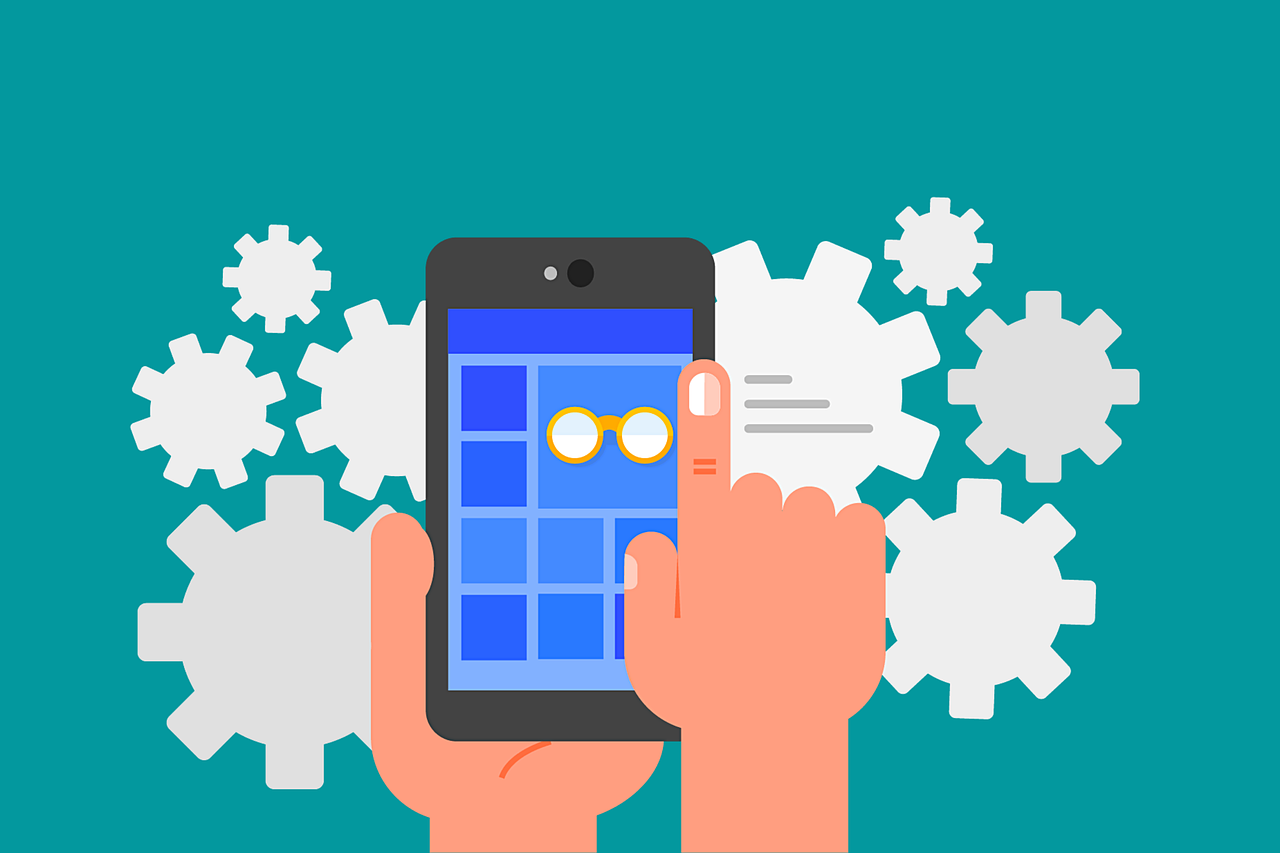 Image from Pixabay
This Spend Matters series takes a look at the state of procurement technologies in the market today and whether they meet user demands. Spend Matters is featuring the top 5 digital capabilities of different procurement technologies and what functionality you can expect from average and top performing solutions, leveraging its SolutionMap dataset.
In this article, our analyst Xavier Olivera looks at E-Procurement.
What does an E-Procurement solution do?
E-procurement solutions use an electronic interface to automate, guide and approve the purchase and reception of products and services. They mainly make requisitions and purchase orders to suppliers through searches in internal or external catalogs or via configurable electronic forms.
Why buy E-Procurement solutions
E-procurement solutions are most useful when there is a need to improve ERP process automation and the outcomes of key transactional buying activities.
E-procurement IT solutions improve process automation, increase spending under management, reduce maverick spend, improve cross-functional process/data integration (e.g., budget compliance and inventory availability), enable effective spend, preferred supplier and category management.
Top 5 E-Procurement tech capabilities
What's the state of the procurement technologies in the market today and do they meet user demands? Spend Matters is featuring the top 5 digital capabilities of different procurement technologies and what functionality you can expect from average and top performing solutions, leveraging its SolutionMap dataset.
Exploring the actual market state of the top 5 capabilities
1. Catalog Modeling
The ability to get deeper and better control over more spend by managing catalog and content that models and supports all category requirements, e.g., item catalogs, service catalogs, smart forms or inventoried items.
Average performing vendors have basic capabilities that include limited catalog creation support, partial support for catalog level of data detail and template-based forms for non-catalog items and services. Top performing vendors have more options to create catalogs (e.g., from sourcing events), the ability to use external content as part of its catalogs (e.g., API integrations or multiple punch-outs), limitless level of data detail for catalogs to incorporate guidance — including advanced data quality, mapping and validations — and multiple purchasing models, such as shopping lists, bundles or kits.
I have seen top performers with catalog content that includes volume/promotional pricing, real-time price checks, multi-currency, multilingual and custom or specialty attributes for industry-specific inventory data, which were also embedded into shopping lists and more. Top vendors also have advanced access to content/catalog configuration, e.g., roles, product views, business units and countries, even by business rules for guidance purposes.
2. Guided Buying
The ability to extend the next-generation guided-buying user experience beyond the typical Amazon-like shopping experience.
Average performing vendors have core support for guided searches in their shopping content, e.g., keywords, faceted search and punch-outs. They have pre-built templates, pre-built kits and the ability to create shopping lists or mark items as preferred. They allow the inclusion of flags, supplier rating, predefined help or FAQs in the search. Top performing vendors have guided access control, the ability to show recommendations based on past behaviors or business rules, the use of highly configurable smart forms (inclusive in the form of intake process), real-time budget monitoring and advanced use of information or icons to guide the user, e.g., logistics cost, inventory availability, tiered pricing or on/off contract.
I've seen top performers weighing preferred items/suppliers and offering customized filtering in search results to ensure visibility, use real-time support guidance in the form of conversational systems, enable AI/ML to personalize, recommend and keep sustainable purchases, prescribe savings and mitigate problems and risks.
3. PO orchestration
The ability to optimize ordering efficiency while supporting category needs and remaining compliant with budgets, contracts and accounting.
Average performing vendors can create one or multiple POs from a requisition request or import them from an external system (ERP). They can consolidate POs from different users, check compliance with contracts, see budget availability and ensure correct financial accounting. They have a supplier portal that facilitates collaboration between buyer and supplier by using message boards, PO confirmations, status updates, etc. Top performing vendors can create multiple types of POs, such as standard, blanket and contracted, and deliver them in a variety of actionable formats, such as XML, EDI, email, portal, etc. Top performers can also create automatic POs based on contracts, business rules, automatic reorder points and scheduled services.
I've seen top performers support advanced change order features, all of which were subject to approvals. These included changes initiated by suppliers, such as accepting or rejecting line items, offering substitute items, correcting the price, adjusting the quantity and delivery date, splitting orders, adding comments, etc. They also have a chat functionality that allows buyers and suppliers to discuss availability, pricing, order fulfillment, payment discrepancies, etc. Even more advanced PO collaboration features like sharing inventory replenishment and, in the case of direct materials, production planning can be expected from a top performing vendor.
4. Receiving
The ability to receive all goods, assets and services to match with POs and invoices.
Average performing vendors support the creation of ASNs via cXML or through the supplier portal which can include delivery details, such as tracking links, tracking IDs, carriers, packaging information, weight, etc. They also support both central and user receiving with quantity and cost-based receiving, full and partial receiving and returns. Top performing vendors can auto-generate receipts from Orders or ASNs. All receipts go into workflows where users can inspect, approve and validate them with ERP systems or carry out any other specific business process. Top performing vendors also support BOLs and integrations with logistic providers and barcode scanning to automate receipt creation.
I have seen top performers splitting receipts based on the item type (products or services) to generate corresponding Goods Receipts and Service Entry Sheets (SES). These vendors also support advanced asset management features, such as asset value/depreciation, warranties, service schedules, asset attributes, etc.
5. E-procurement analytics
The ability to derive strategic, actionable insight (in the context of shopping) to meet goals for P2P, S2P and the business.
The average vendor includes out-of-the-box report builders (drag-and-drop models), reporting dashboards and descriptive reports for requisitioning, ordering and receiving via spend metrics. All reports can be shared, printed, exported, scheduled or built into a dashboard.
Top performers have deeper analytics capabilities, such as market intelligence through community data, AI/ML-enabled spend actionable analytics.
I have seen top performers with actionable analytics for benchmarks, process KPI, user KPIs and spend predictive and prescriptive analysis to guide users during their purchases and decision making. For example, Supplier Quality intelligence, which covers lead time, order fulfillment and delivery quality, can help develop better sourcing strategies, build high-performing supply chains and reduce supply chain risk.
The vendors considered
Basware
Corcentric Platform
Coupa
ebidtopay
Fraxion
GEP
ISPnext
Ivalua
Jaggaer
Kissflow
mdf commerce
Medius
Onventis
OpusCapita
Oracle
Proactis
Promena
SAP Ariba
Varis
VORTAL
Vroozi
Xeeva
How 'Market State' is derived from the SolutionMap dataset
These 'Top 5' (of 17) critical digital capabilities stem from the Spend Matters TechMatch workbench — derived from 157 requirements scored in the AP Automation/Invoice-to-Pay (I2P) Spring 2023 SolutionMap solution benchmark.
The Top 5 capabilities are the highest-weighted critical capabilities that are central to the displayed solution market benchmark. They have been developed by Spend Matters team of analysts and refined by procurement users in tech-selection projects using our market-proven SolutionMap benchmarking dataset and associated TechMatch decision-making tool.
Spend Matters® SolutionMap Procurement Technology Intelligence
Spend Matters built a better way to help companies, and their consultants, advance procurement practices via technology. SolutionMap compares technologies on two main factors: technical capability (gathered via a rigorous RFI process) and validated customer ratings. Data is refreshed every six months. Participation for vendors is completely non-commercial.
Spend Matters® SolutionMap Intelligence Process Overview
Featured vendors undergo a rigorous, RFI-based assessment process including functionality counter-scoring, supporting materials review, tech demos and submission of independent customer references. Expert analysts deeply vet solution capabilities prior to ranking inclusion. Only relevant industry players that meet the criteria determined by Spend Matters are invited in order to create a complete view and optimal intelligence for its members.