Back to Hub
Analyst Eye on intake management solutions – Where are they going?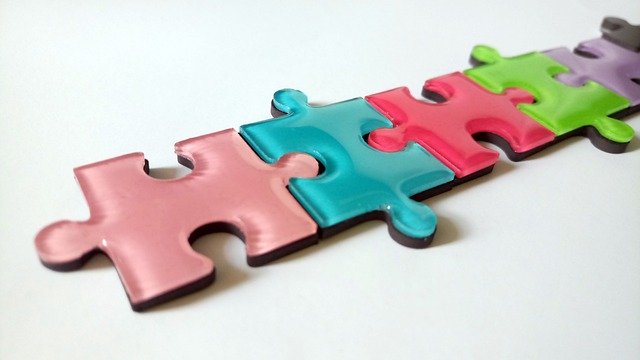 Pixabay
The term 'intake management' has existed for years in a procurement context, but only relatively recently has its role become firmly implemented within the source-to-pay (S2P) software market. That is a result of the added value procurement is required to bring to stakeholders, the need for process user friendliness and adoption, and the so far weakly implemented management of the front end of the end-to-end procurement process.
As noted in our intake management market overview, these solutions "serve as a common business application/UX on the front end of the end-to-end processes to manage the upfront processes that include both reactive service/request management and proactive stakeholder/demand management." And according to our senior analyst Xavier Olivera, they are changing what 'user friendly' and 'user adoption' mean for procurement as they increasingly become connected to a ChatGPT-style experience.
Spend Matters founder and CEO Jason Busch, recently professed that if intake management solutions follow a certain path, they will become a force to be reckoned with, in fact he can see them "consume their source-to-pay host over the next decade."
Having witnessed several demonstrations of this type of solution, one that can channel inbound demand into the sourcing process and then further downstream to contracting and payments, our analyst believes he's seen enough to predict that intake management solutions could indeed become a strong contender in the S2P solutions landscape. Although he draws the line at their supplanting S2P.
"S2P platforms will evolve to have intake management capabilities and will strengthen their workflow engines and integrations capabilities. In fact, leading S2P suite providers have already started on this path," he says. "We've seen Ivalua with its intake feature, Coupa with its ChatGPT community intel and SAP Ariba, Oracle and Airbase all investing in use cases — to name but some. Then there are the specialist market players including Zip, ORO Labs, Tonkean and ServiceNow. Some are already adding downstream features to play more competitively in the field of S2P. (Each of which our analysts have probed and analysed to better understand their strengths and weaknesses as part of our Insider vendor analyses.)
"But the edge these intake management solutions have in the marketplace," Xavier explains, "is their ability to solve complex use cases. They are used for efficiency making, digital transformation or to gain competitive advantage in a way that the S2P suites, and even some BoBs, cannot easily do." But, as Jason mentioned, "if intake solutions want to compete or even replace S2P platforms, they need to develop a data model along with their native functionality. Otherwise, they only complement S2P platforms by building their solutions on top of them."
So what's the fuss over intake?
Intake is still in fairly early infancy, and its meaning still differs between vendors. Some are more purchase-centric while others are more supplier-centric, meaning they can cover more use cases. Capabilities serve different purposes depending on the use case they are aimed at – so it's an evolving market.
But for our analyst, "they are best used for various specific use cases, rather than trying to be S2P solutions. Their premise is to make it easy and intuitive for the user, whether in finance, legal, etc., to articulate their need and be guided down the right path, or workflow. The advantage is that the user doesn't even need to know where to go or what to click or even which stakeholders to involve, it's all orchestrated in the back end."
"The solutions can approach intake from almost any angle, whether supply information or supply control, RFxs, transformation, etc. They start with the problem and then have everything needed to solve it set up — but the philosophy stays the same, to make the process more human, more guided. And the digital technologies we have today enable API integration to make this model even easier to build."
What's more, the use of gen AI in these solutions is making adoption and user experience even simpler because, as Xavier puts it, "it injects the notion of 'treating users as humans' into the process. There's no need to understand computer language, the likes of ChatGPT will take care of that. It's an especially useful piece of functionality for new employees, because they are guided along the process without needing tuition and can intuitively carry out tasks. You can contact anyone you need to and you can integrate with any system that is required."
However, the functionality of these solutions, their workflows and the orchestration of their processes, depends on data. Often, therefore, they are built on top of other solutions to acquire that data. "But an intake solution that can own its own data really has a foot in the future," says Xavier, "and vendors that own the data will want to start building this type of experience into their solutions, to stay competitive."
These intake platforms are evolving – payments systems are adding intake, intake systems are adding payments to compete in the S2P market — but will they become a truly established procurement technology category? Our analyst thinks so.
"There's a lot of interest and a lot of investment in this area, for both startups and suite vendors," he says. "And there can be many outcomes from it. In reality, a typical landscape will always include multiple apps, so there will always be a need to orchestrate all processes and work- and dataflows to streamline the experience for users and provide the bigger picture of all activity for management. "
So it's a fascinating space, and our analysts will continue to watch it closely, because as Xavier says, "the use cases are endless."
For more insights on emerging tech and market trends read Spend Matters Insider.
To understand more about the solution providers mentioned here, visit Spend Matters comprehensive, free directory.
To judge whether those solutions are a good fit for your organization, try Spend Matters TechMatch.
Related Articles
11/14/2022

04/26/2021

10/27/2022

04/10/2019

AP/I2P

CLM

EPRO

P2P

S2C

S2P

SOURCING

ANALYTICS

SRM

10/04/2018
Related Articles
11/14/2022

04/26/2021

10/27/2022

04/10/2019

AP/I2P

CLM

EPRO

P2P

S2C

S2P

SOURCING

ANALYTICS

SRM

10/04/2018