Lavante, Inc.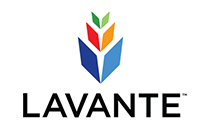 Lavante is the leader in SaaS-based Supplier Information Management and Profit Recovery. Built on the patented Lavante Connect Platform, Lavante solutions generate millions in cost savings and deliver the highest-quality data to clients and suppliers while syndicating data solutions to partners throughout the Procure-to-Pay (P2P) ecosystem. Lavante data optimizes supplier value and supports better decision making across enterprise environments.
Since 2001, Lavante has provided software and professional services to over 250 enterprise companies across the world. In that time, the company has reviewed over $1 trillion of client spend, while supporting over 40,000 client users in 25 languages and millions of suppliers across 125 different countries. Lavante solutions are deployed across Fortune 1000 companies including the hospitality, retail, entertainment, manufacturing, and medical industries.
In 2015, Lavante was set apart in the SIM industry as the recipient of two major "Best-in-Class" technology awards by Paystream Advisors and the Institute of Financial Operations.
Contact Lavante today to help your company create a foundation of Data Quality for their P2P process. Visit us at www.lavante.com.
Company Info
Address
5285 Hellyer Ave, San Jose, California, 95138, United States
Website
50 to Know / 50 to Watch