NSF International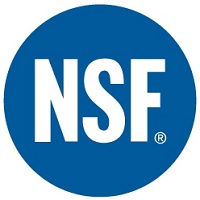 NSF International is an independent, global organization that writes standards, and tests and certifies products for the food, water, health sciences and consumer goods industries to minimize adverse health effects and protect the environment. Founded in 1944, NSF operates in more than 175 countries and is a Pan American Health Organization/World Health Organization (WHO) Collaborating Center.
NSF's sustainability certification, testing and consulting services can lower risk, increase growth and reduce costs, while instilling marketplace and investor confidence. Services include sustainability consulting, safer chemistry, waste-reduction, sustainable product certification and e-waste and forestry verifications.
Our consulting services are uniquely structured to assist you in measuring and improving your social and environmental impacts. We diagnose key risks and opportunities, design tailored and feasible solutions, and deliver results to build resiliency, operational efficiency, and brand reputation.
Whether you are looking for consulting services across your organization, or specific to a product, a facility or supply chain, we can help. Our breadth of expertise and diverse capabilities enable us to effectively engage with a broad range of industries, and serve as a resource for your sustainability and corporate social responsibility priorities at any stage in your process towards a more sustainable business model.
Company Info
Address
789 N Dixboro Rd, Ann Arbor, MI, 48105, United States
Email
sustainability@nsf.org
Website
About NSF International
Contact NSF International